Objekt 5 von 5

Vorheriges Objekt

Zurück zur Übersicht
Ramstein-Miesenbach: TLA|TDY|TLF|TQSA|LQA | PCS Apartment in Ramstein | Brand New & Modern
Objekt-Nr.: 08092021655
Adresse:
Königsberger Straße 9
66877 Ramstein-Miesenbach
Kaiserslautern
Rheinland-Pfalz
Raucher:
nur an Nichtraucher
Familien- / Kinderfreundlich:
ja
Umgebung:
Kino, Krankenhaus, Reitplatz, Post, Wald, weiterführende Schule
Anzahl der Parkflächen:
1 x Außenstellplatz
Haustiere:
nach Vereinbarung
Objektbeschreibung:
High quality, renovated TLA apartment in Ramstein! PCS the cozy way!

You do not have to stay in a little, cramped hotel while looking for a long term rental. We offer you a spacious, high-quality apartment with luxurious equipment which is close to everything you need for you AND your family.

Space Up to 1-3 Persons | 1 bedroom | 1 bathroom | 1 Kitchen | 1 Livingroom with pullout sofa bed| 1 loggia | Free Internet/Phone calls | Washer/Dryer | Electrical appliances | Cleaning Service | FREE car!!! | private parking

5 minutes from Ramstein Air Base (West Gate) you can walk or ride the bike


Ausstattung:
Equipment/Furnishing:

--> Free high-speed fiberglass internet / with telephone flat rate, landline and mobile. Speak in HD quality with your dependents.

--> 43-inch SAMSUNG CRYSTAL UHD and 4K Active HDR in the beautiful, comfortable living room. It also comes with a nice cozy couch, which got the option, to switch it in to, another queen size bed. A Desk for your Study or Work is also available.

--> Free car with automatic transmission, navigation system and rear view camera. One private parking space is available next to the house.

--> Completely new and spacious furnished kitchen with dishwasher, fridge / freezer, hob, oven, toaster for 2 slices, electric kettle, microwave and a coffee machine

--> Enjoy your meals in the open dining area with a beautiful wooden table with 4 chairs.

--> Bedroom with a cozy queen-size bed and a closet.

--> Beautiful bathroom with rain shower, sink, toilet, washer/dryer, a towel drying radiator and floor heating. Fluffy bath towels will wait for you, after your Shower. The bathroom is also equipped with a hairdryer.

--> In The Apartment you will also find in an ironer and an ironing board and of course a washer /dryer. Additional children/baby beds and high chair available upon request.

--> Amazing loggia with wooden table and chairs to spend the beautiful summer evenings outdoors.
The place has plenty of natural light and many windows, all with electric shutters.

Enjoy a plentiful supply of luxurious Fair Trade bed linens and bath towels to accommodate between bi-weekly housekeeping services.
We have thought of your need while furnishing and setting up this beautiful Apartment with the top of the line amenities and appliances! We did our best that you can feel like home after your arrival in Germany.

Well behaved and trained animals are allowed on a case by case basis.

Benefit from our many years of experience as local real estate agents and let us help you find the right home for you, during your stay in our lovely places. We connected to over 100 landlords in the KMC area (Kaiserslautern military community). Our house hunting assistance is totally free of charge for you.
We could recommend a bunch of local shuttle services if needed.

If you know when you will arrive, please contact us for an open reservation.
Please contact us at 0049 6374-9455263 or send us a message to reserve your beautiful temporary home to get a stress less start in Germany! Ask for our | PCS Apartment | We are looking forward to hear from you!

Sincerely, Your
TLA|TDY Housing by ImmoTeam Jakob

Lage:
Located in the Ramstein School District, just minutes from Ramstein Air Base. Nearby you will find a selection of restaurants, fast food stores- like the famous German Döner/ kebab, Bakery, Butcher and local grocery stores, Banks/ATM etc. No car is necessary to get there what you need, special you PCs and you have no car. Transition/Bus and Caps also nearby. In just a few minutes you will find paved cycling, jogging and hiking trails.
Provision:
Bei Abschluss eines Kaufvertrages wird eine Vermittlungs-/ Nachweisprovision in Höhe von 3,57 % inklusive 19 % Mehrwertsteuer auf den Kaufpreis vom Käufer fällig.
Der Immobilienmakler hat einen provisionspflichtigen Maklervertrag mit dem Verkäufer in gleicher Höhe abgeschlossen.
Anmerkung:
Die von uns gemachten Informationen beruhen auf Angaben des Verkäufers bzw. der Verkäuferin. Für die Richtigkeit und Vollständigkeit der Angaben kann keine Gewähr bzw. Haftung übernommen werden. Ein Zwischenverkauf und Irrtümer sind vorbehalten.
AGB:
Wir weisen auf unsere Allgemeinen Geschäftsbedingungen hin. Durch weitere Inanspruchnahme unserer Leistungen erklären Sie die Kenntnis und Ihr Einverständnis.
Der Kauf einer Immobilie steht und fällt mit der Finanzierung.
Gerne empfehlen wir Ihnen Banken oder Finanzberater, welche die für Ihre Lebenssituation geeignete Finanzierung zusammenstellen und Sie darüber hinaus hinsichtlich der Ausschöpfung öffentlicher Fördermittel beraten. Bei Fragen können Sie sich jederzeit an uns wenden.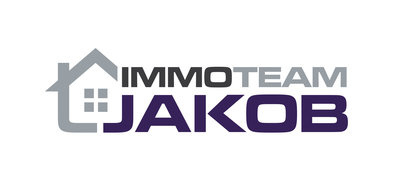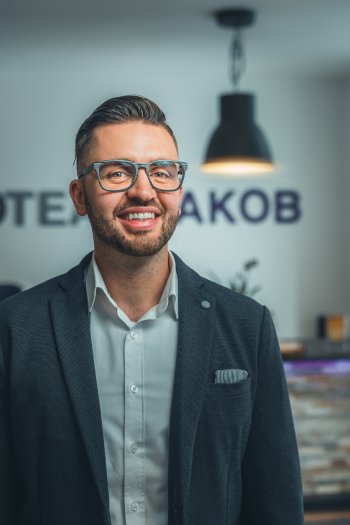 ImmoTeam Jakob
Herr Richard Jakob
Hauptstraße 11
67685 Weilerbach
Telefon:
+49 6374 9449690
Fax:
+49 6374 9449212

Zurück zur Übersicht